$799 Move In Special for Select 2-Bedroom Units
Local Places and Attractions in North San Antonio
Come home to a neighborhood you love at our apartments in Northeast San Antonio! Our apartments near UT San Antonio provide you with proximity to further your education and employment opportunities. You will love having easier commutes and better travel to local destinations. SkyVue brings you only 5 minutes from many local parks and only 20 minutes from San Antonio International Airport.

Our North San Antonio, Texas apartments make life convenient and bring the world to your front door. Discover close access to world-known attractions such as the San Antonio River Walk, San Antonio Zoo, and the La Villita Historic Arts Village. With close shopping, dining, and a convenient location, you will love your new San Antonio neighborhood.
SkyVue Apartments Neighborhood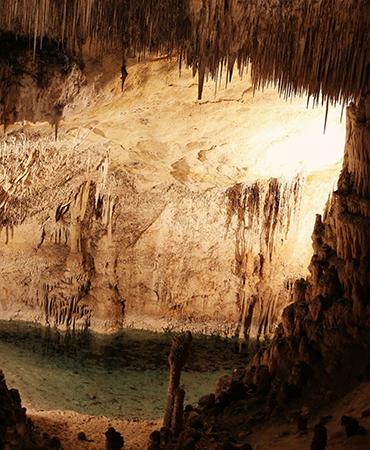 Natural Bridge Caverns
Located next to the Natural Bridge Wildlife Ranch in San Antonio, Natural Bridge Caverns is home to the biggest commercial cave system in Texas.
Walk the paths of the caverns' two caves or book a special rappelling adventure for a unique spelunking experience.
San Antonio Zoo
The San Antonio Zoo is an Association of Zoos and Aquariums-accredited zoo in Midtown San Antonio, Texas, United States. It is located in the city's Brackenridge Park. The 35-acre zoo has a collection of over 3,500 animals representing 750 species. The zoo's annual attendance exceeds 1,000,000.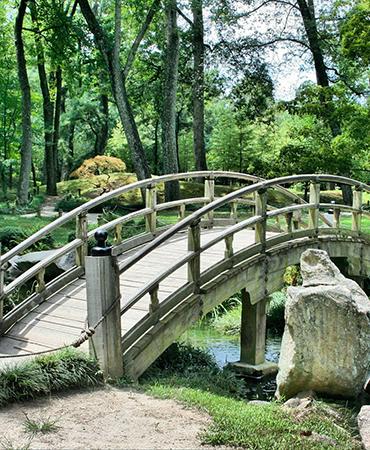 Japanese Tea Gardens
The Japanese Tea Garden is a lesser-known spot in the middle of the bustling, tourism-driven city of San Antonio. The tea garden, located in Brackenridge Park, near downtown San Antonio is operated by the City of San Antonio and the San Antonio Parks Foundation. The site of a former rock quarry, the Japanese Tea Garden today is one of the most loved, educational and cultural resources in San Antonio.
Nearby Transit & Points of Interest
Time and Distance from SkyVue Apartments
| Colleges | Drive | Distance |
| --- | --- | --- |
| The University of Texas of San Antonio | 6 min | 1.4 mi |
| Galen College of Nursing-San Antonio | 16 min | 8 mi |
| University of Texas Health Science Center San Antonio | 16 min | 8.1 mi |
| Shopping Centers | Walk | Distance |
| Shopping Center at 6851 N Loop 1604 W | 9 min | 0.4 mi |
| Shopping Center at 6827-6835 N Loop 1604 W | 9 min | 0.4 mi |
| Shopping Center at 15503 Babcock Rd | 14 min | 0.7 mi |
| Parks and Recreation | Walk | Distance |
| Bonnie Conner Park | 7 min | 2.7 mi |
| Bamberger Nature Park | 6 min | 2.8 mi |
| Friedrich Park | 8 min | 3.2 mi |
| Crownridge Canyon Natural Area | 9 min | 3.2 mi |
| Gorrell Park | 10 min | 4.9 mi |
| Military Bases | Drive | Distance |
| Camp Bullis San Antonio | 30 min | 11.8 mi |
| Camp Bullis Military Training Reservation | 25 min | 13.7 mi |
| Fort Sam Houston | 30 min | 17.6 mi |
| Airports | Drive | Distance |
| San Antonio International | 21 min | 14.1 mi |